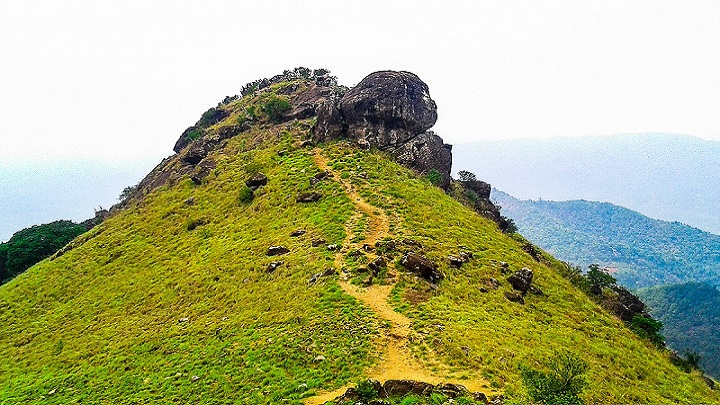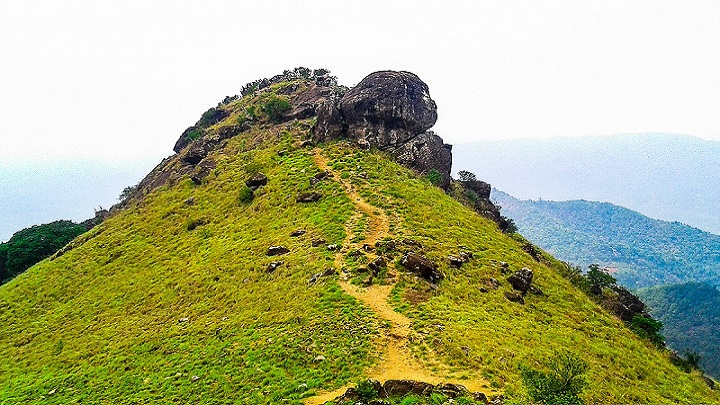 ---
Description
Situated about 750 m above sea level, Ranipuram is famous for its trekking trails and evergreen shola woods, tropical monsoon forests and a bio-diversity hotspot near Panathady town in Kasaragod. Earlier known as Madathumala, the proposed wildlife sanctuary at Ranipuram consists of an assortment of flora and fauna that are common only to the Western Ghats. Merges with the Talacauvery wildlife sanctuary in Karnataka, this biodiversity hotspot still remains unexplored completely and there is a lot to study around it. Ranipuram hill station falls in Panathady reserve and is the only spot in the district were we can find the Shola forest. Sholas are patches of small evergreen tropical and subtropical moist broadleaf forest found in valleys amid rolling grassland in the higher mountain regions of south India.
The sanctuary is home to different species of animals including the elephants, leopards, wild bison, mangoose, deer, wild dogs, wild boars, macaques, jungle cats, reptiles like king cobra, green whip snakes, monitor lizards, malabar giant squirrels, malabar civet cat, many species of birds like Great Indian horn bill, Paradise flying catcher, green barbet, peacock, trogon, wood pigeon, malabar grey horn bill, white bellied tree pie, rare butterflies and medicinal plants.
There are two trekking trails available to explore the undulating beauty of Ranipuram, through the moist deciduous forests in South Western Ghats. Grass covered hilltop, blessed with cool climatic conditions; Ranipuram is an ideal choice for a great getaway. It is better to start trekking in the morning itself. The rocks are slippery and are not ideal for trekking in the twilight. Since leeches are very common here travellers are advised to take good boots and carry salt with them. The rolling cloud-topped hills stretch up to the plains offers the view of ocean on the horizon.
---
How To Reach
Ranipuram can be reached via Kanhangad and Panathady. Though buses are available upto Panathady it is better to hire Jeeps. The spot is 85 km from Kasaragod and 58 from Bekal.
Nearest railway stations are Nileswaram about 31 km away; Kanhangad about 45 km. Nearest airport is Mangalore International Airport (Karnataka), about 125 km.
---
---
-->